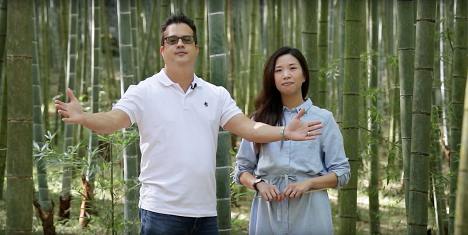 Contact Marcello, our team is happy to serve you daily M-F, 9am to 5pm GMT+8, Taiwan Time. We are closed on all public holidays including the Chinese New Year.
Other Resources in case you need:
–Shipping & Returns
–Lifetime Warranty
We're Here to Help at Marcello!
Contact Robert & Sabrina at Marcello anytime you have a question or need help with your order. We are happy to serve you and enjoy it when our customers reach out to us. Mitek International started as a firm that creates useful and amazing products. We do love it when we make something that people use and enjoy! Marcello is a brand we created to offer bamboo woven leather to the world. Yes, we know you've never heard of it. Learn more about it here.
Lifetime Warranty! 
All the products we make take months to conceive. From the first concept to the final prototypes and samples can take months. Our artisans strive to design and select the choicest materials. That means we also take the time to produce each one with care. It took us a long journey to get here, so we won't let you down! Contact Marcello or Learn More about our Lifetime Warranty.
Shipping and Returns
Marcello
is a brand new concept and format for leather. We aim to offer our products to as many places as possible around the world. So far almost everyone who has contacted us has been able to get a bag or accessory in their country. In the case where you might need to return something, that's fine, we've got you covered. If you want to learn more about the details please contact us or check out the Shipping & Returns policy.
Media Inquiries & Bloggers: Message Us
All media inquiries
are taken
seriously
and we are happy that you reach out to us. We'll provide more details and photos if you need. Bloggers are also welcome so we'd love to hear from you. Please Contact Marcello and give us a ring, email us or use FB Messenger below.