Old World Leather Craftsmanship
What is Bamboo Woven Leather Craftsmanship? 
Marcello is the world's first line of bamboo woven leather goods made of the finest materials from Mother Nature. Leather craftsmanship is beautiful, but with bamboo woven in, it becomes an iconic masterpiece! Together we searched the world for the finest bamboo and vegetable tanned leathers.  We discovered that the exceptional varieties of bamboo can be found in Central Taiwan. Marcello creates accessories you can own for a lifetime.     
Learn more about Leather Making.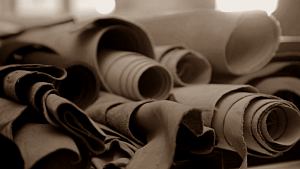 It Starts with the Leather
At Marcello, we begin with only the best hides of the finest European vegetable-tanned leathers. We use these leathers for durability and because this type of leather will develop a fine patina as it ages. Essentially the same natural materials have been used for 1000's of years to produce these fine leathers, mainly bark, leaves and other key ingredients.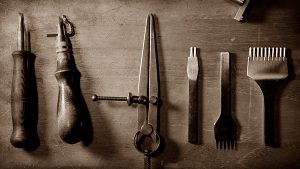 Leather Crafting & Tools
Every step of the process is carried out by hand from the pattern making, leather marking and cutting to the entire assembly of your handbag. We handcraft every detail along with our team of leather artisans, designers and procure everything locally. Although it might be cheaper and faster to outsource things to suppliers we believe that focus on our in-house capabilities and know-how is how we can maintain an exclusivity of this line of bamboo woven leather goods.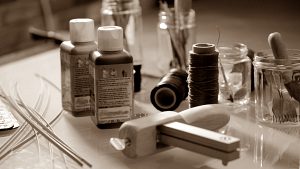 Hand Stitched for Strong Seams
Marcello clutches are hand stitched for the best aesthetics and strength. Hand stitched leather goods will stay together and retain their usability. With a machine stitched bag if 1 stitch breaks, eventually the whole stitch line will fall apart. It does take hours of hand stitching a clutch but the beauty of these lines and the ability to last a generation is well worth it we think.