FAQ's Marcello Bamboo Woven Leather
What is bamboo woven leather? Is it leather made from bamboo??
Bamboo woven leather is a new format created by weaving bamboo strips into the leather pieces of our bags and accessories. This add exceptional beauty with our signature weave patterns and adds structure. Normally leather is very flexible and requires added inner fillers or other materials in order for it to lay or stand flat and straight. Our added cured bamboo strips supports the accessory and is light flexible and strong.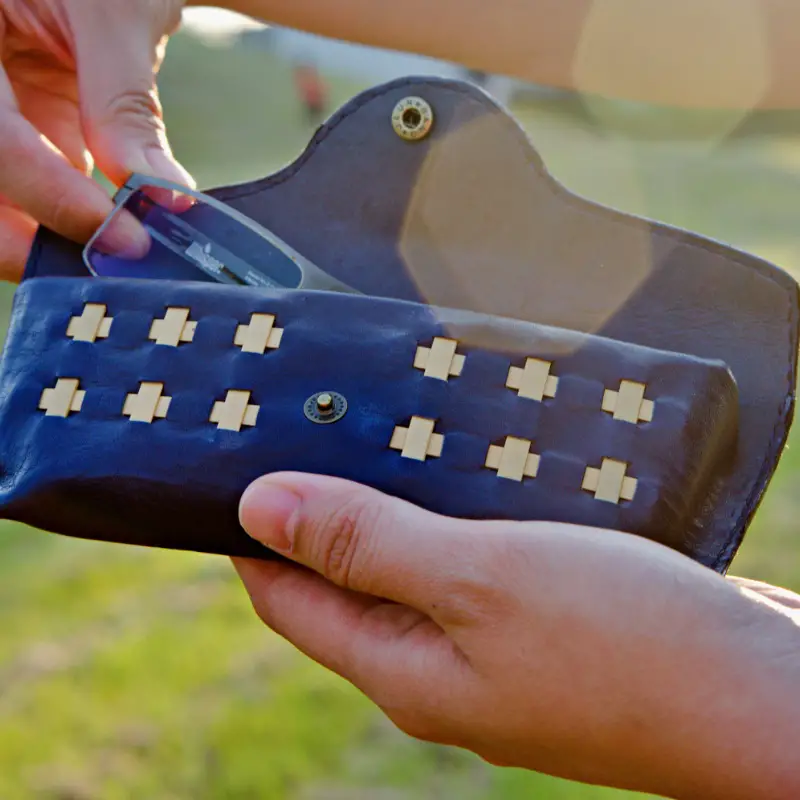 Where are Marcello products made?
We make all our products in our own studio and do not outsource the process. All items are handmade using traditional methods, materials and tools. Our artisans spend days to create these fine pieces for you to own for a lifetime.