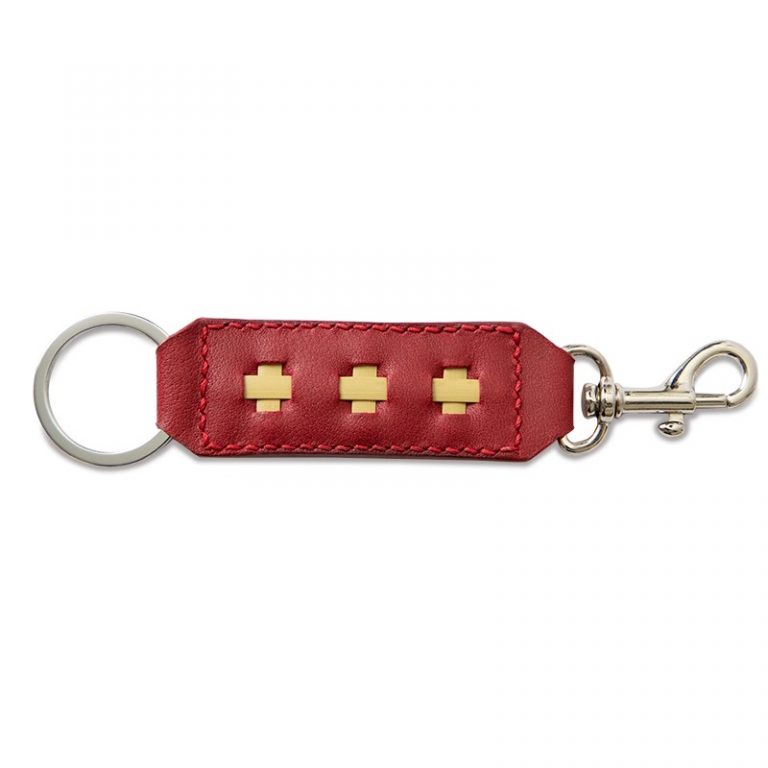 Concerto Key Rings & Clasp
The Concerto key rings and clasp is crafted with a 1.25" ring and a clasp for added versatility. Each piece takes loving workmanship and exquisite European veg tanned leather. With hand finished bamboo and vibrant colors, it's the perfect accent to your style. All pieces are handmade to order using the finest materials and traditional craftsmanship. A Symphony of Nature! Learn More about our Leather Craftsmanship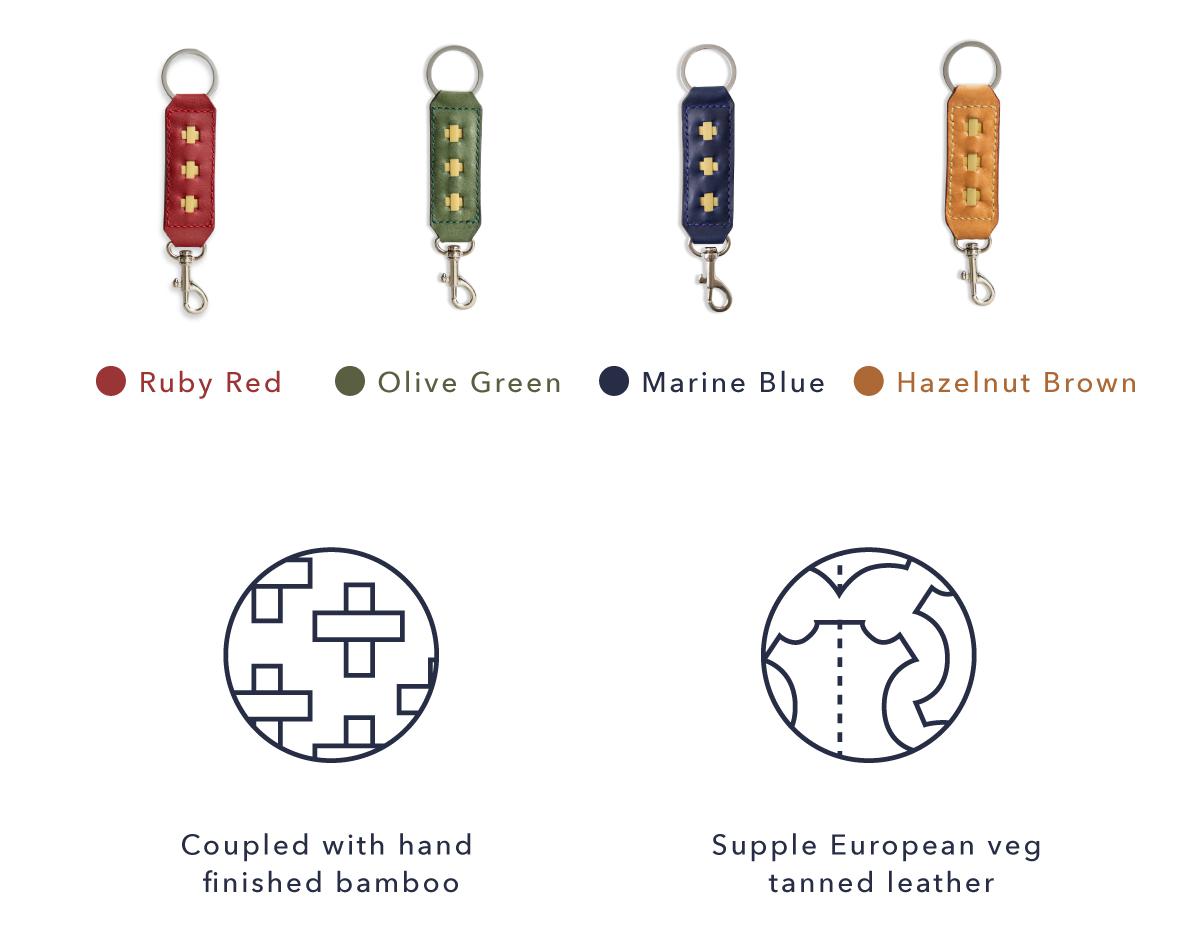 How does our key ring compare to a designer key ring from Gucci?
Did you know there is a connection between Marcello and the Gucci brand? I'll get to that in a second. We launched the world's first line of bamboo woven leather into the market in 2019. Gucci launched a unique purse to the market in 1947 with Japanese bamboo handles. That's the connection, bamboo!
Learn More
Designer Key Rings in Bamboo Leather on Kickstarter
The origin of our brand Marcello is the key ring and how we started and launched it into the market. In 2019, we offered Concerto key rings on Kickstarter. Why? Well we wanted to provide something at a price point where we felt people would want to experience bamboo woven leather. It's a format of luxury leather never offered before, but compared to the designer key rings it was far more affordable. Check out our Key Rings.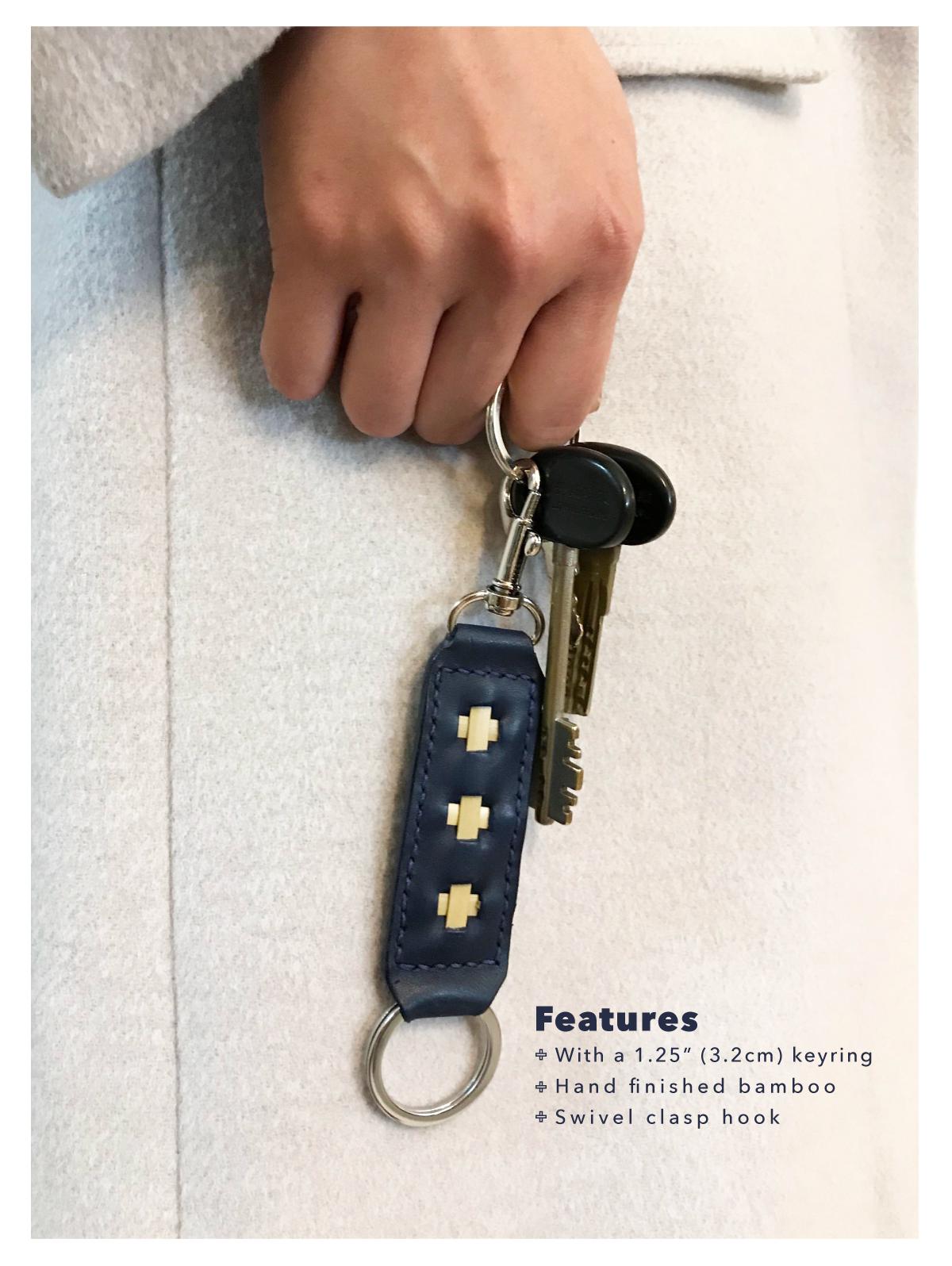 Are these Purse Charm Key Fobs?
Is it a key ring, key chain, or a purse charm? And why did we decide to launch this brand with only such a small thing that could even be considered a purse charms key fob? It's a simple reason, we can make the key chains faster than the other items. Since we weave bamboo into the leather this whole process takes hours. Not only that but we need to prepare the bamboo by curing it. Then we hand carve each piece to fit perfectly in the key chains.. These added steps takes time to make a precious purse charm or key fob.
Why did we call it the Concerto Key rings? Well, we thought long and hard for a good name for our leather accessories because as a startup you want to create something unique and memorable. One of our founders is a classical cellist and we liked the feeling this word Concerto brought to this handmade piece of art.
So if you are looking for an exclusive item that gets noticed our bamboo woven leather accessories like the Concerto key ring is it! We use the finest beautiful bamboo from the mountains near us in Taiwan. Shop now for our key rings and clasp.