Have you gotten your AirPods stuck in your old case again? We have a way to prevent that from ever happening again. Let us explain our design to keep you out of trouble from the beginning.
Marcello's leather AirPods case won't get stuck because it is made like a pouch rather than a tight case. It is made in full-grain veg tan leather and is not tight fitting. It's soft and buttery and you can easily pop it out. We weave some bamboo strips into the leather that provides structure and keeps them safe from drops and scratches.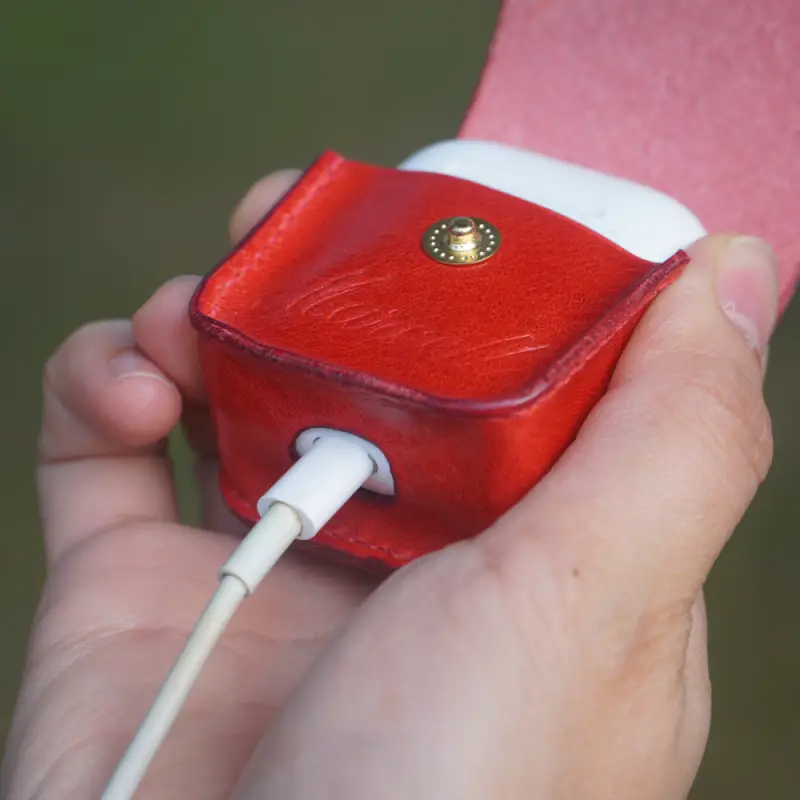 Let us explain more about how we design it so you will never get them stuck again. 
Protect your AirPods in style with a handmade leather case because they are not glued and we use no adhesive to stick to your AirPods. If you want to remove them it is as easy as taking an earbud out of your case. The bamboo that we weave into the leather will also reduce the impact of drops when you have them. Bamboo is naturally flexible yet extremely strong, much stronger than steel but very light.  If you ever wondered how to stop purses from being so floppy we also have an article about that as well right here.
We use a high-quality snap for the top of our case that you can easily access your earbuds. It's simple and flexible and won't get stuck either. It's just a tried and true solution nothing fancy to break easily. This also lets you see the status of your Airpods and you can view it with ease. Our case can be used with wired or wireless models and there is a cable hole in the bottom of the leather case for this.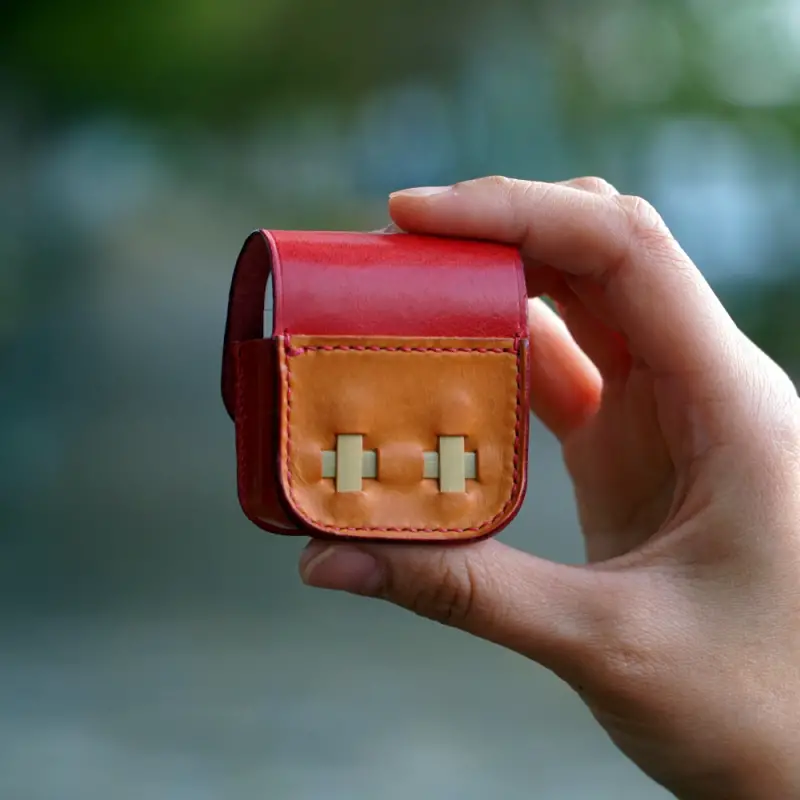 All Marcello leather accessories and the leather AirPod case are entirely handmade to order and we use only natural materials. In addition, we use only traditional methods like hand-stitching that adds a superior look and feel. Your cases are made to last a lifetime, certainly longer than the life of your earbuds!